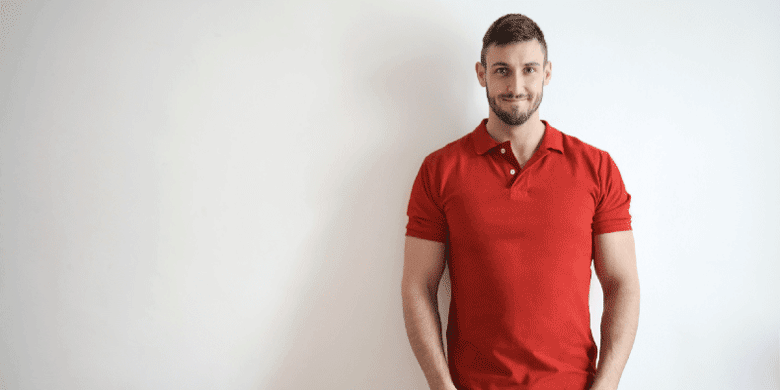 11 March, 2022
Add A Touch Of Class With Embroidered Polo Shirts
If you are looking to take your company's image to the next level, one of the first things to look at is your staff and whether you have a uniform for them. Adding a company polo shirt embroidered with your logo is a great way to elevate your status, while also making your staff feel proud about where they work. Giving custom polo shirts will help make them feel part of a team. A polo shirt is super comfortable to wear and will give your workplace a "smart casual" vibe. They are more comfortable to wear compared to a button-down shirt, which can become very uncomfortable to wear in the hotter months and give a more formal appearance than a t-shirt. Another great benefit is they are perfect for a wide range of work environments, from the office to home and even on a building site.
Embroidery is the best way to go when it comes to decorating on a polo shirt. Screen printing and digital transfers are also available, but for an upmarket look, nothing beats embroidery. Firstly, embroidery is hard-wearing. As the logo is stitched into the shirt, it's going nowhere. How many times have you put a printed t-shirt or similar in the wash, only to find the print starts to break up or fade? This doesn't happen with embroidery. It will last the life of the garment, giving you great value for money as you won't have to keep replacing them every six months.
Embroidery also gives a professional image to your business. A smart looking logo on the front left chest of the shirt screams professionalism. It has a texturized look and you can enhance this further by getting 3D embroidery done. You'll want to showcase your logo the best way possible and ensure it is easy to read, so try and avoid very fine lines. Unlike other branding methods, embroidery is stitched into the garment one thread at a time. Once combined, this creates the final design. Due to the stitching, some effects such as tonal or thin lines do not work well with embroidery. You also need to take into account that embroidery is designed to be viewed from approx. 3 feet away. If you look very closely you will see imperfections, but this is normal. Step back 3 feet and then take a look. From this distance, the embroidery should be clear to view and read.
Embroidery is best suited for smaller logo sizes. You shouldn't look to embroider the whole back of a shirt. Firstly, it would be very expensive. Embroidery is priced per stitch. If you embroider the entire shirt it would be thousands upon thousands of stitches. Also, embroidery tends to slightly "crimp" the material. This is not obvious when doing a smaller logo on a sleeve or front left chest, but it can be very obvious if doing a larger branding.
If you are using a credible embroiderer to do your shirts, they should be using at least 10 head machines. This means they can load up to 10 different coloured threads to create your design. Having a machine with more thread colours allows you to be more creative with your design. If you are unsure about your logo requirements, we are always only an email or phone call away.
Custom polo shirts are a great way to showcase your business, while also giving your staff pride in their workplace. They will also advertise your business any time they leave the office to get lunch or travel to and from the office on public transport. There are many different types of fabrics and designs to compliment your logo, so please browse our site, or if you need help in choosing the right polo shirt for your business, give us a call or send us an email and one of our friendly staff would love to help you.
The Polo Shirts Only Team