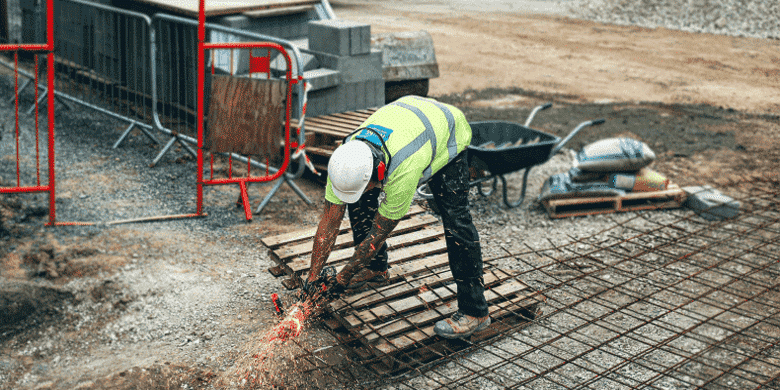 24 March, 2022
Make Your Business Shine With Hi Vis Polo Shirts
Safety is paramount nowadays and one way to keep your staff safe on a worksite or in a warehouse or factory is giving them Hi-Vis Polo Shirts. It used to be you could only buy basic ones with a top half in Hi-Vis orange or yellow and then the bottom half in navy blue or black. That has completely changed and you now have very fashionable options for your staff. The range is mind boggling, so you don't have to restrict yourself to something boring. Sizing wise you can now get them in the following.
Material options are now polyester, cotton and a very breathable polyester mesh and you can get exciting design options such as coloured collars, "swoosh designs", contrasting sleeves, contrasting placket colours and other design features.
Workplace safety is very important, so invest in hi-vis polo shirts to ensure the visibility of your staff at all times. If you brand them on the back with a large screen-printed logo, it will also make identifying your staff on-site a lot easier. You don't want unauthorised people having access to your worksite or factory, so providing custom polo shirts to your team, will help distinguish them easily.
If you want to add another layer of safety, there are now many designs that include reflective tape. These are ideal for any workers who need to work at night or in bad lighting conditions. The tape will bounce any light off them ensuring nothing happens to your workers. Anyone working by a roadside would be the perfect candidate for this type of clothing. If a car approaches, the beams from the car will bounce off the tape, making it easy for the driver to see the worker.
Many of these polo shirts are now made with the worker in mind. They have moisture-wicking capabilities. This means as they sweat, the sweat is drawn away from the body and absorbed by the shirt. This keeps moisture away from the body and makes it more comfortable to wear. Anyone working outdoors in the sun, or where their work is strenuous, they would benefit from this style of a polo shirt.
Style doesn't have to be comprised in regards to your female staff. It used to be you could only buy hi-visibility polo shirts in a unisex size. Times have moved on and now many are offered in a lady's style and fit. This means whether your staff are male or female, they can both have the same design of the shirt, but it will be equally as comfortable for both.
Another factor is the sleeve length. You can get both short and long sleeves. Long is good for outdoor use as it will help protect from the sun. If your workers are near abrasive materials that could rub and tear the skin, a long sleeve polo shirt is the ideal choice. Someone working in garden and lawn care would be an ideal person to use a long sleeve polo rather than a short sleeve. The fabric will help protect their arms from scratches from branches and sticks.
If you are considering upgrading your polo shirts for your staff, feel free to either browse our website or contact us with your enquiry and we'd be happy to help you find the right one to fit your workplace.
The Polo Shirts Only Team