Polo's You Don't Want To Miss Out On
Our website has a great collection of cotton polo shirts - fitted for both women and men. These polo's are of great quality, allowing you to breathe easier and move quicker. They are comfortable to wear and have a soft touch feel. There are various styles and sizes of cotton polo shirts to choose from - short sleeves and long sleeves. Sizes start from extra small to extra large.
Our shirts allow you to have enough space to print or embroider your promotional message and image. For example, company name, logo and slogan in order to showcase your brand. It is a fantastic way to publicise your name.
Polo shirts will never go out of fashion. There are many ways you can wear a polo. But knowing how to dress yourself in one is pretty hard for some. Here are 4 points to think about when ordering our polo shirts.
right colour choice that best suits your skin
picking the right fit and size
knowing what to match it with
would look great when untucked
These polo's are used as corporate wear, school uniforms and even casual attire. Order our cotton polo shirts in bulk units today!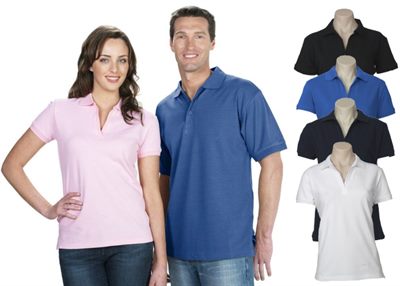 23 June, 2015
The Polo Shirts Only Team