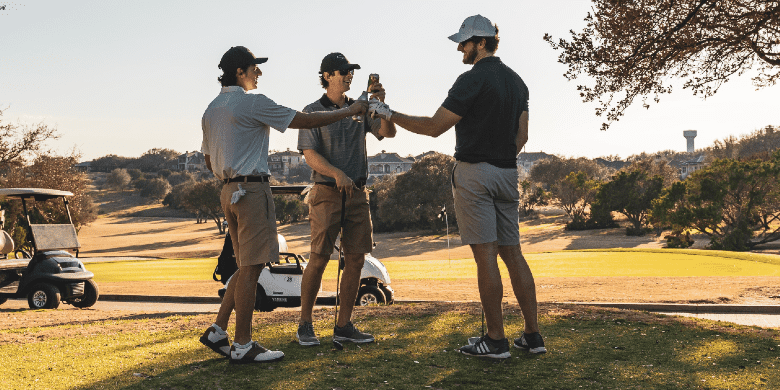 6 December, 2021
Why Use Custom Polo Shirts For Sporting Associations
There are many reasons why you should use custom polo shirts for clubs and sporting associations, but one of the main reasons is to give your club an identity. Just like a school uniform, having a standard colour and design running through your polo shirts means your members will be easily identifiable. It also makes your club look more professional and brings comradery between members.
There are several ways you can attain that common look through your teams. One is by picking a standard design that has your club colours in it. There are thousands of polo shirts on the market in a vast array of colours and designs that you can pick straight off the shelf. The other option is to get them custom designed. This might sound pricey, but they do become quite economical if you are ordering 100 or more. Although they still won't be as cheap as picking off the shelf, what they give you is uniqueness and by paying just a few dollars more than the standard ones, you can have a polo shirt for your members that is unique to your club.
Once made, you then have options as to how to distribute to your members. Some clubs give them away as part of the membership or others offer them for sale at just above cost price to ensure members purchase them. Whichever way you choose to hand them out, when all members wear the same shirt, it brings them closer together and gives your club an identity. You can either look to sell them to your fans. Just look at rugby league teams or AFL teams – all of them sell their jerseys to fans and make much money doing it. This could also become a fundraiser for your club and ensure fan loyalty once they start wearing them.
Another aspect to consider is the branding. You can go for a subtle embroidery on the front left chest, or you may want to splash something big across the back with either a screen print or a full-colour transfer. When being involved in sports, usually the louder the shirt, the more popular it is, so consider getting both sides branded and maybe even something on the sleeve. This can then be the start of your club's clothing merchandise for both members and fans. You could then build this out to add caps or scarves or even jackets.
If you want to get custom polo shirts for your club and are not sure what would work best, contact us, and we'd be happy to offer advice for you.
The Polo Shirts Only Team